JAMB 2022 exam experiences and questions for 6th May – share here
For candidates who participated in the ongoing 2022 JAMB exam today, May 6th, 2022, this thread is for you to share your experiences concerning the examination as well as some of the questions you encountered in the exam hall (the ones you can remember).
For those that are yet to write, you need to get your own 2022JAMB CBT ACCESS CODE to carry out final preparations before your own exams if you have not done so already. You will also get future notifications as it concerns your 2022 Admission Process.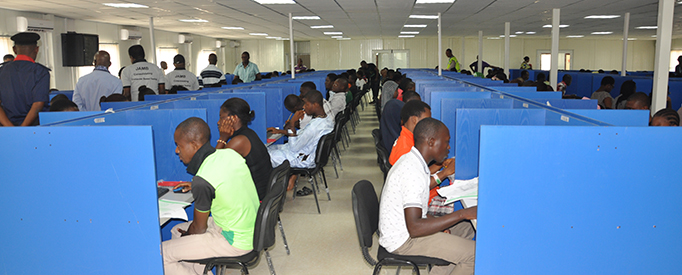 – What was the verification process like?
– Were there security officials?
– Did the exam commence at the exact time stated on your slip?
– Were there CCTV cameras in the hall?
– Was there adherence to the COVID-19 protocol? (like the use of face mask, sanitizers, spacing, etc)
– How many invigilators were in the hall?
– Did you experience any technical glitches with the questions; like incomplete questions, incomplete answer options, blank options, etc?
– Were you allowed to take any material like biro, or pencil into the hall?
– Was there a provision for a rough sheet for calculations?
– Were you required to power on the system? Or was it already powered on when you got there?
– How many questions were asked in each of the subjects?
– Was there provision for both mouse and keyboard?
– Were you able to use the onscreen calculator,?
– Did the system shut down automatically (for those whose time elapsed before they were able to finish)?
– Was there any other technical issue you encountered during the examination?
– Are there some irregularities you observed with the process and the exam itself?
– What are the other things you think candidates that did not participate in the mock exam should know?
Please note that this thread is specifically to share actual experiences and questions that were asked today May 6th, 2022 in the ongoing 2022 UTME. Please don't start posting stuff you copied somewhere on the internet, they will be deleted.
For those posting questions, ensure the questions you post here are among the ones you encountered in the exam hall. We simply want to collectively learn. Specify the subject and then drop as many questions as you can remember that were set in today's exam.
Recommended Posts: